Nestled into the stunning, jagged coastline of Liguria, the small picturesque village of Portofino has been attracting international visitors since its 1950s heyday. A gem along the Italian Riviera, Portofino truly captures the meaning of 'La Dolce Vita.' Built around a stunning harbour, its brightly coloured buildings, cobblestone streets and ancient landmarks reflect its rich past. We share three reasons to visit Portofino by charter yacht.
Laid-back Lifestyle
What better way to immerse yourself in the true Italian lifestyle than by living it? Despite its increasing popularity, Portofino has retained its authentic charm, which can be seen in its beautiful landscapes and architecture. Although there are plenty of luxury stores and modern fine-dining options in the village, there is also room for tradition and customs. One of the best ways to enjoy a slice of this lifestyle is by starting your day with an espresso in the central square, Piazzetta. Surrounded by tall, bright and narrow buildings, visitors and locals love it. The centre of the village, it is also a great place for people to watch. Afterwards, head to Paraggi Beach and enjoy a dip in its stunning waters. Snorkelers will enjoy the marine life and red coral close to shore. Enjoy a picnic lunch expertly made by your crew before indulging in some luxury shopping by Umberto I Pier and Piazza Martiri dell'Olivetta or a nature hike through the national park – whatever you wish to do, everything is possible at Portofino. 
Rich History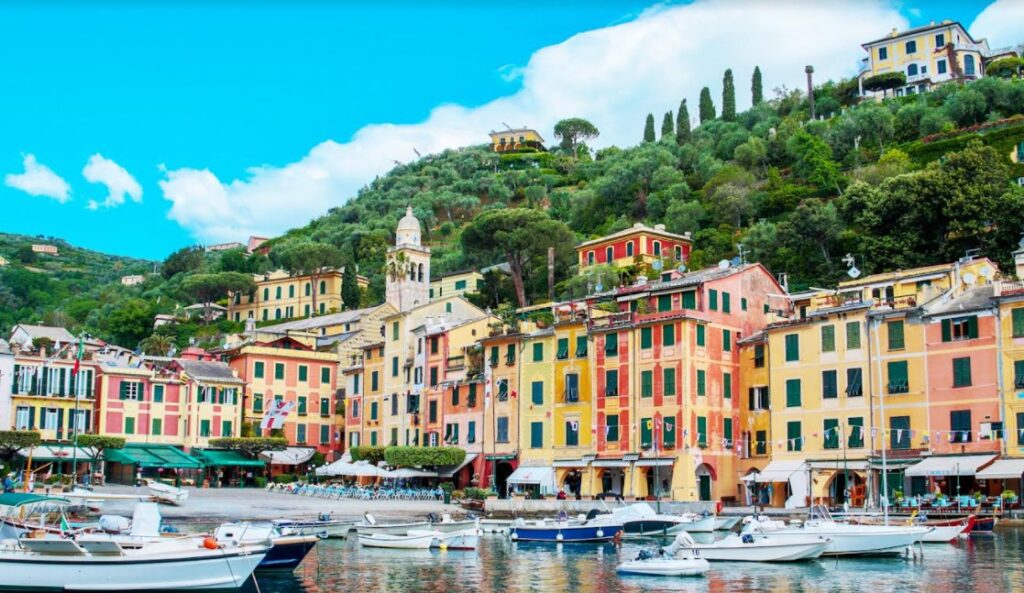 This village may be small, but that does not mean it has a long and fascinating history! Surrounded by ancient fortresses, abbeys and more, it is a great destination to learn more about the region's past. Located on a hill overlooking Portofino is the famous medieval Castello Brow. Built-in the 15th century to protect the Tigullio Gulf from enemies, this ancient fortress saved the village from the Venetians' fleet in 1435. Over the years, it has been rebuilt and extended several times. Its position offers great views of the entire coastline and village. Another ancient site in Portofino worth visiting is San Martino, the village's main church, which dates back to 1100 AC and the Abbey San Fruttuso, which is only accessible via boat or foot.  A former Benedictine abbey, the famous Cristo Degli Abissi, a submerged statue, is located in the waters opposite the building.  
Renowned Cuisine
Italian food is held in high revere for a good reason. Portofino is no exception and is home to several delicious cafes and restaurants. One of the most iconic restaurants in the village is Taverna del Marinaio, where one can sample Ligurian classic dishes such as Gnocchi al pesto and seasonal specials, like shrimp paste. Be sure to try Pasta alla Portofino, a local pasta dish with a sauce made from pesto and tomato. If you have a sweet tooth, stop by Caffè Excelsior, founded in 1924 and try their famous ice cream "paciugo". Invented in the village, it contains chocolate ice cream, whipped cream, fresh summer fruits, sour cherries in syrup, and chopped hazelnuts.