The cosmopolitan island of Mykonos is unlike any other Greek island in the Cyclades archipelago, exuding a unique combination of glamour and traditional Greek Island charm. Flanked with quaint whitewashed houses adorned with blooming bougainvillaea, charming Greek taverns, as well as pristine beaches and ultra-stylish beach bars, it is little wonder Mykonos is one of the most popular islands in the Mediterranean.
A yacht charter in Mykonos is a truly memorable experience for all. It is one of the most popular and glamorous islands in the Aegean Sea and a superb destination on Greece yacht charter itineraries. Discover the must-see Mykonos yacht charter experiences.
Must-see Mykonos Yacht Charter Experiences
Discover Ancient Mykonos
While Mykonos emanates unparalleled glamour and luxury, it is also home to a long ancient history, reflected through its traditional cubic Cycladic architecture. Mykonos' main town of Hóra is an excellent example of this and a superb spot for looking to satisfy a cultural itch.
Wander around the pedestrian shopping streets of Mykonos town, Hóra – the most glamorous of which is Matoyánni Street; peppered with luxurious boutiques, charming cafés and stylish restaurants.
One of the most popular places on the Cyclades island is Little Venice in Alefkántra, an 18th-century district dominated by grand captains' mansions with balconies overlooking the sea. It is also home to Mykonos's most famous sight – five hilltop windmills hovering on the skyline.
For some inland adventure during your Mykonos yacht charter, take a trip to the historical town of Áno Merá, surrounding the monastery of Panayia Tourliani in the centre of the island.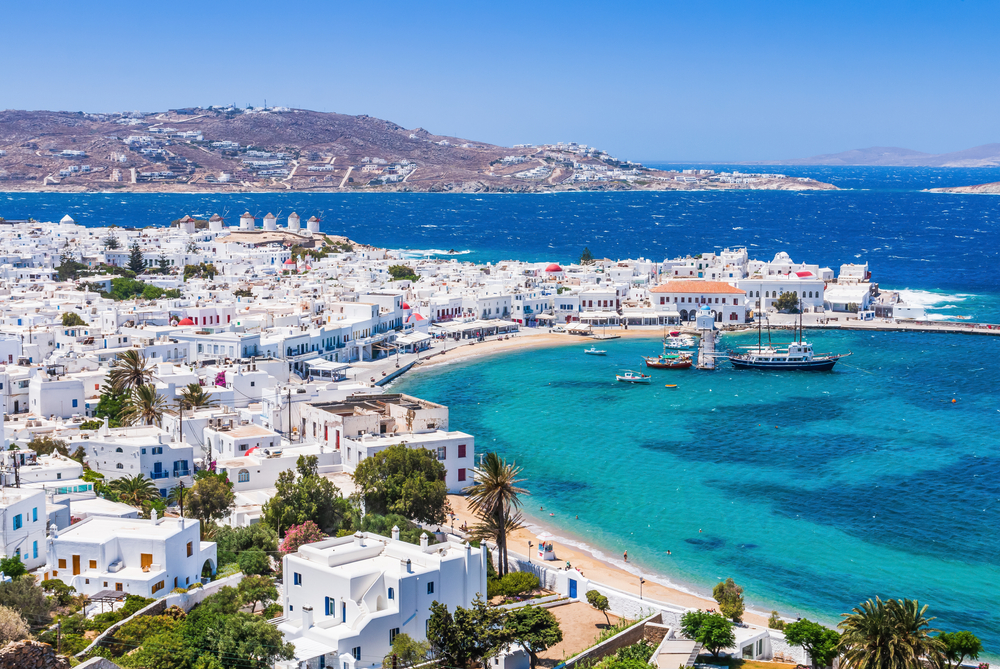 Divine Beaches
Of course, no Mykonos yacht charter would be complete without visiting the island's beautiful beaches. Ornos beach is one of the most popular family-friendly beaches providing a convivial atmosphere. Here, visitors can enjoy a large beach with plenty of sunbeds available for rent and shallow water along the shoreline that is perfect for children.
Or, take in the mesmerising colours in the early morning as the sun rises over the hilltops or late afternoon as it slips behind the horizon on Psarou beach. This delightful beach is scattered with fishing boats and luxury yachts anchored in the crystalline waters.
Alternatively, take a trip to Paradise beach, one of the world's most famous beaches. This beach is famed for its vibrant events, including Full Moon parties and Bubble parties, as well as the season-closing party in early September.
Enjoy Award-Winning Restaurants and Bars
Mykonos town is brimming with superb nightclubs, vibrant bars and award-winning restaurants to try out. Astra Club is one of the best nightlife establishments on the island, boasting opulence, sophistication and an unrivalled atmosphere.
Step on-shore for an afternoon of pure indulgence at Principote Panormos, a premier beach club tucked away on a crescent-shaped bay of sand on the idyllic east coast of Mykonos. This unpretentious club is home to international DJs, gleaming white sand, turquoise waters and delicious cocktails. Visitors can also have a mouth-watering Greek lunch under the fringed palm cabanas while sipping signature handcrafted cocktails.
The pristine bay is the perfect place for a luxury yacht charter to anchor, boasting a private jetty to step ashore with ease.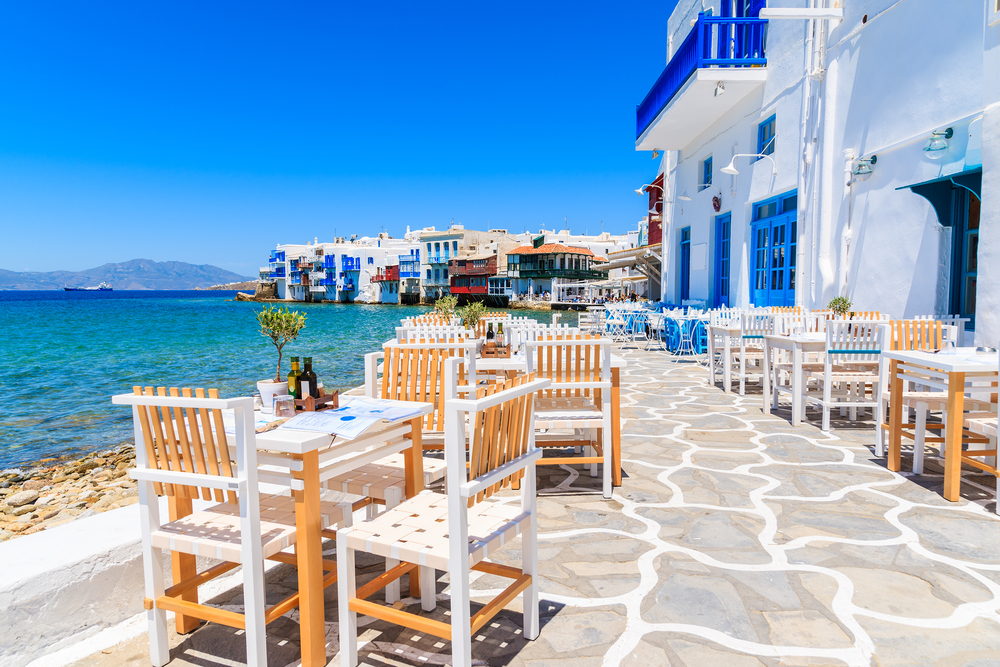 Cruise to Secluded Islands
Just a short cruising distance from mainland Mykonos are the uninhabited islands of Delos and Rhenia. Only accessible by yacht, these small islands offer a distinct contrast and unique experience for yacht charter guests visiting Mykonos.
Both Rhenia Island and Delos' historic streets provide a more relaxed alternative to the hustle and bustle of mainland Mykonos, boasting a myriad of quaint waterfront restaurants and bars to enjoy as the sun goes down.
Lying in front of the island of Delos, this beautiful beach with the turquoise sea is one of the best spots to watch the sunsets, especially in September and October as the sun moves closer to the southern sky.
These uninhabited islands make for an ideal hotspot for yacht charter guests to visit on a day dedicated to trying out the latest water toys, enjoying the crystalline waters and unwinding in the sunshine with friends and family.
To experience the palpable glamour and Greek charm of Mykonos, contact your chosen yacht brokerage and add Mykonos to your Greek yacht charter itinerary.